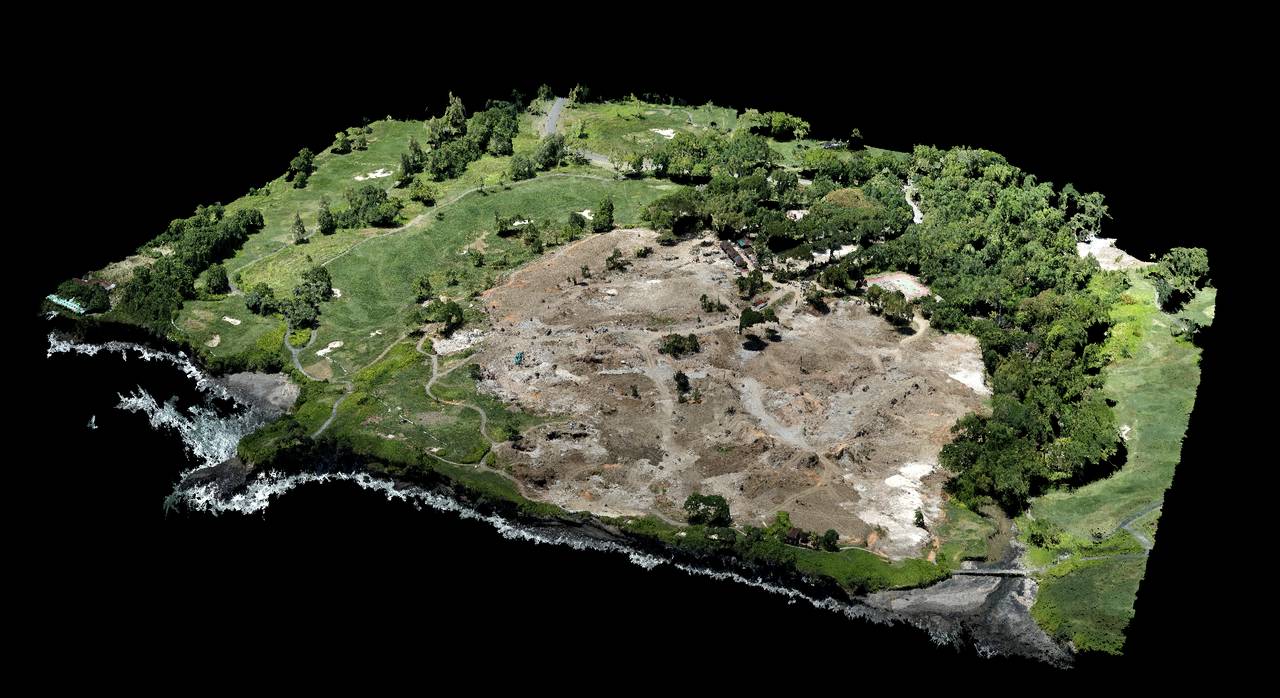 Trump Hotel Project – Tanah Lot – BALI
In order to set up security teams on the new construction site of Donald Trump's real estate project, we were commissioned to establish a 3D map of the land. Thanks to this 3D dimensional data, it is easier to have an accurate representation of the environment and thus to detect security vulnerabilities in a site. With this ultra realistic representation, management was able to intelligently place surveillance teams on the site in order to secure it as much as possible. Drone plans can be completed very quickly and respond to urgent requests. The total area of the pitch was 34 hectares, it only took us a handful of minutes to cover the area.
Our mission stopped at this stage, but we can very well imagine other uses thanks to the mapping by drones such as for example the follow-up of works, the generation of contour lines for the plans of architects, elevation plan to simulate water retention zones in the event of heavy rain or floods, etc. … There is a lot of use possible.