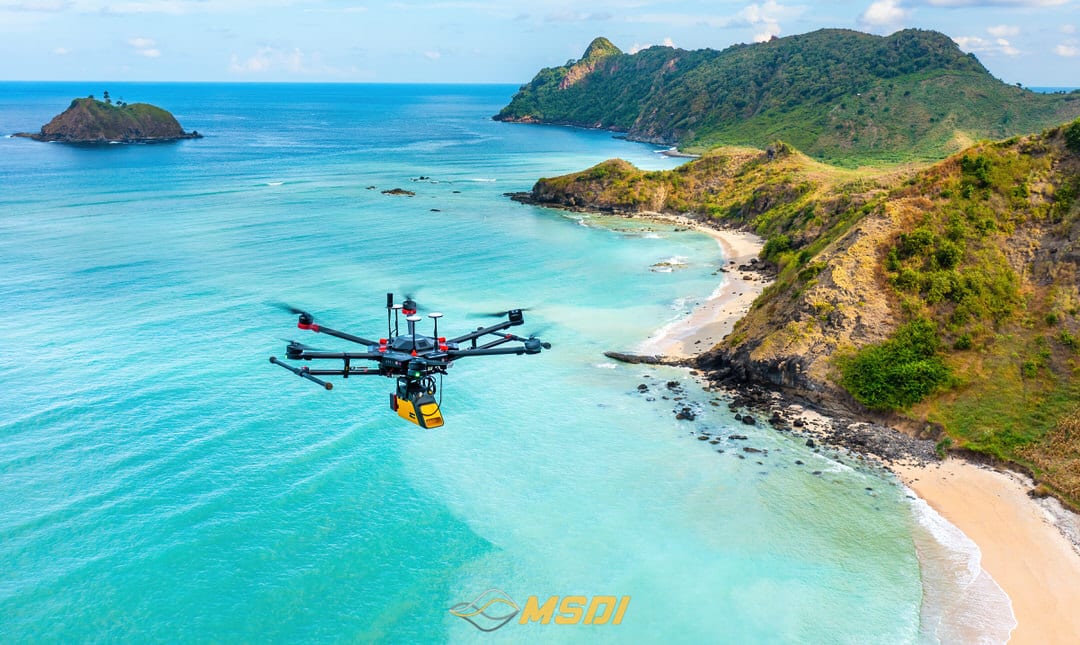 3D LiDAR, photogrammetry, 360 degres photos.
Invest island is one of the major players in real estate development on the island of Lombok. We are very happy to have participated in this project because invest island not only build splendid villas, but they have developed and helped local communities by providing valuable aids like: school building, road building and supports local farms and crafts, and many more. An essential balance for a healthy and balanced development. 
Our mission was separated on several grounds, some prettier than the others. If we had to choose a location to buy, the choice will be really difficult as the views are breathtaking, believe me. Knowing the precise relief and contours of the terrain is a very important point for the engineers and architects of Invest Island, which is why the lidar was the ideal tool to acquire quality data.