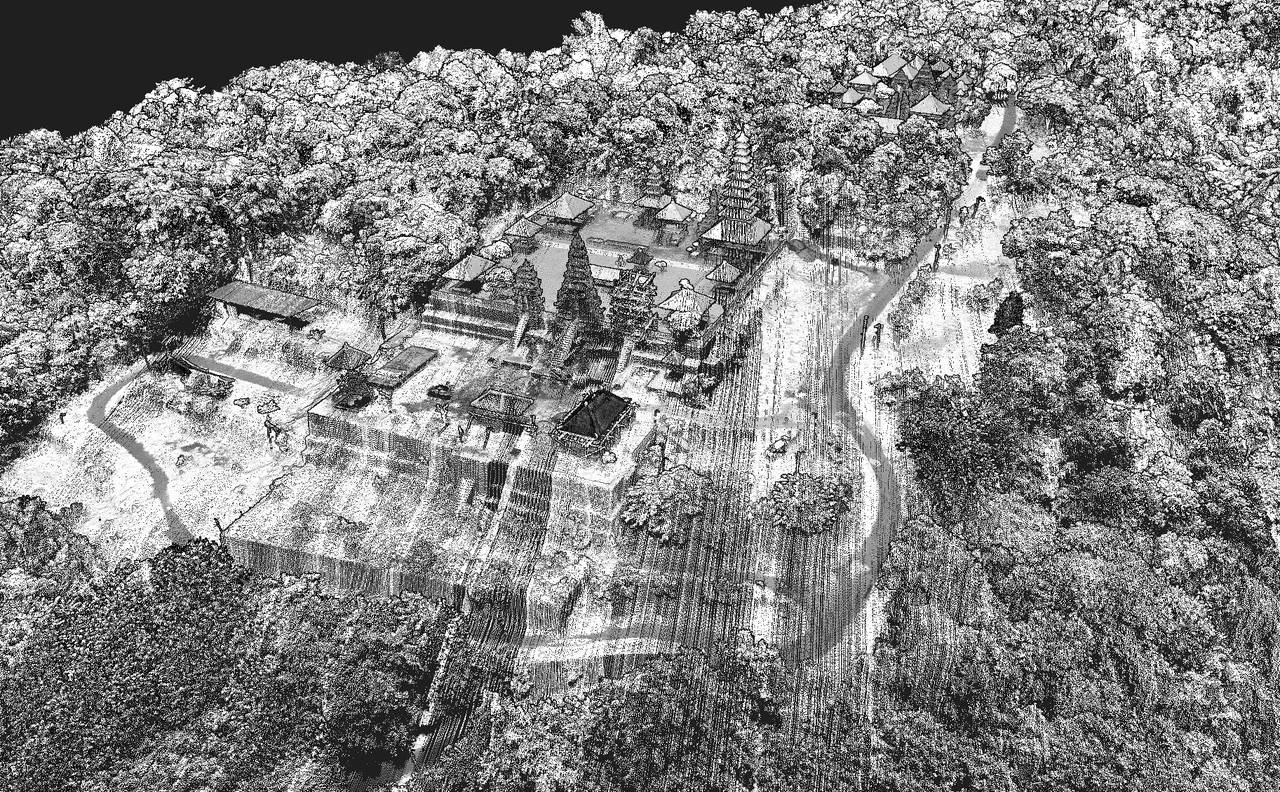 Archaeological mapping and temple – BALI
Archeology researchers love lidar data because it allows details that are almost impossible to see with the naked eye, let alone stay on the ground. Indeed, the laser being able from the sky to "pierce" the vegetation, it is then possible to detect ruins or old infrastructure covered by the forest. Our lidar also allows a faithful representation of archaeological sites because the precision of our laser is 1CM, the readings are therefore extremely reliable and precise. We flew to the island of Bali to scan a small mountain with a Balinese temple at its top.
Through point cloud classification and DTM modeling, we realized that a few hundred years ago this hill was used to cultivate rice terraces. Today it is covered in wild vegetation and it would be impossible to guess this without the lidar. Thanks to our Lidar mapping services by drone, coupled with photogrammetry technology, researchers can acquire in record time a virtual representation of an entire excavation site and then be able to carry out in-depth measurements or analysis.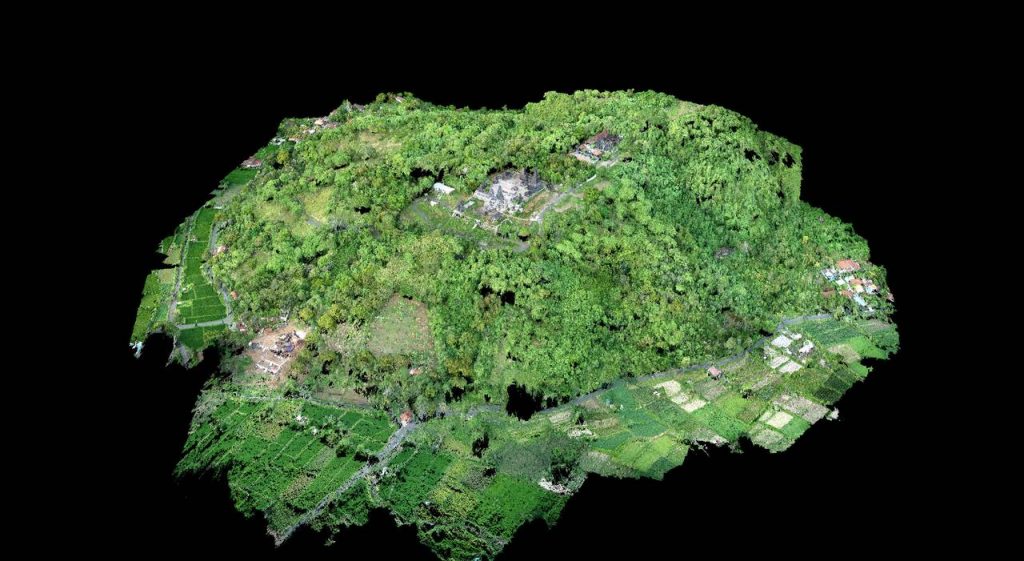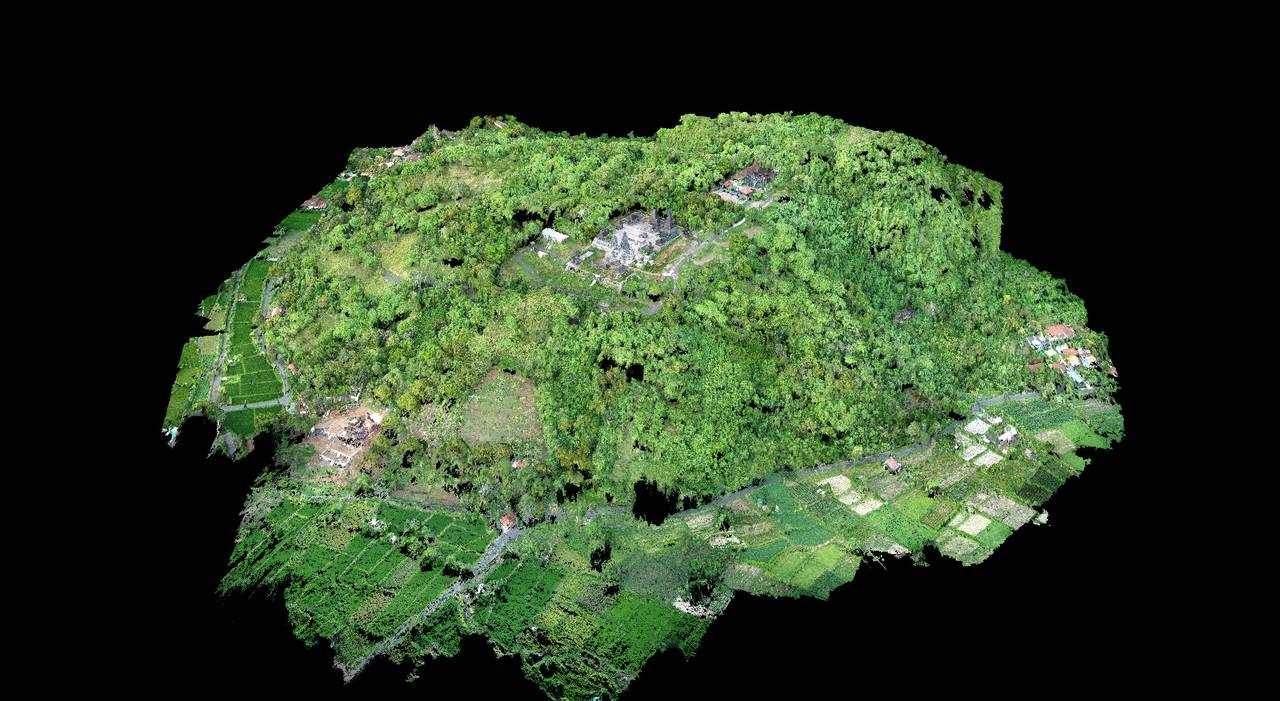 This type of mission, for example, would not have been possible with traditional photogrammetry mapping. This technology is perfect for having a 3D model of the environment, but the acquisition of the soil would not have given any results since the majority of the area was covered with vegetation. Lidar was the perfect solution to meet this archaeological mapping mission.