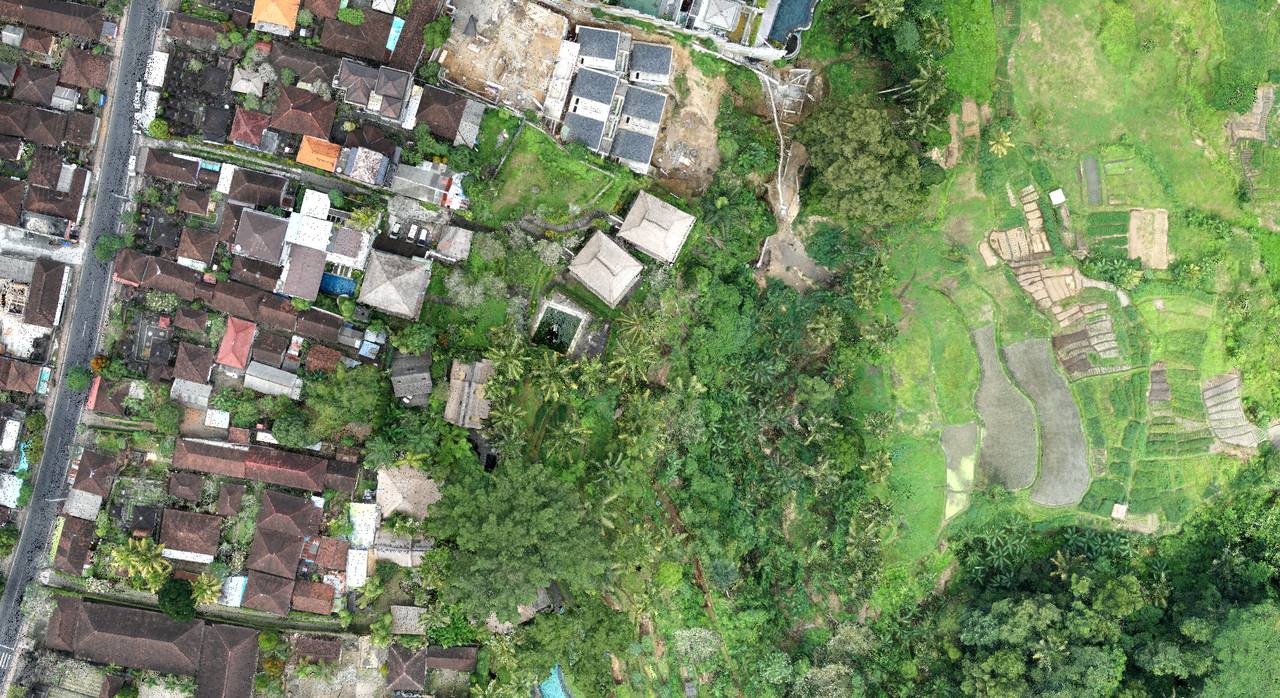 With the aim of rebuilding a hotel from scratch, we intervened in Ubud to establish a 3D plan of a land with already existing facilities and buildings, in order to provide the new management with invaluable help in budgeting for the work.
In this area, the terrain is very steep and rugged and our client needed precise data to simulate future cut and fill. Thanks to lidar, the smallest details are present on the 3D map, it is even possible to see each step distinctly.
The addition of photogrammetry to the lidar allowed our client to add a touch of reality to the maps which can be complicated to interpret without a keen eye at the lidar data. The result is breathtaking and with great precision.
Finally, we delivered different types of files such as DSM and DTM, Orthomosaic map, lidar colorized point cloud, contour lines, 360 ° degrees photos, video documentation.
UAV 3D Mapping / centimeter topography