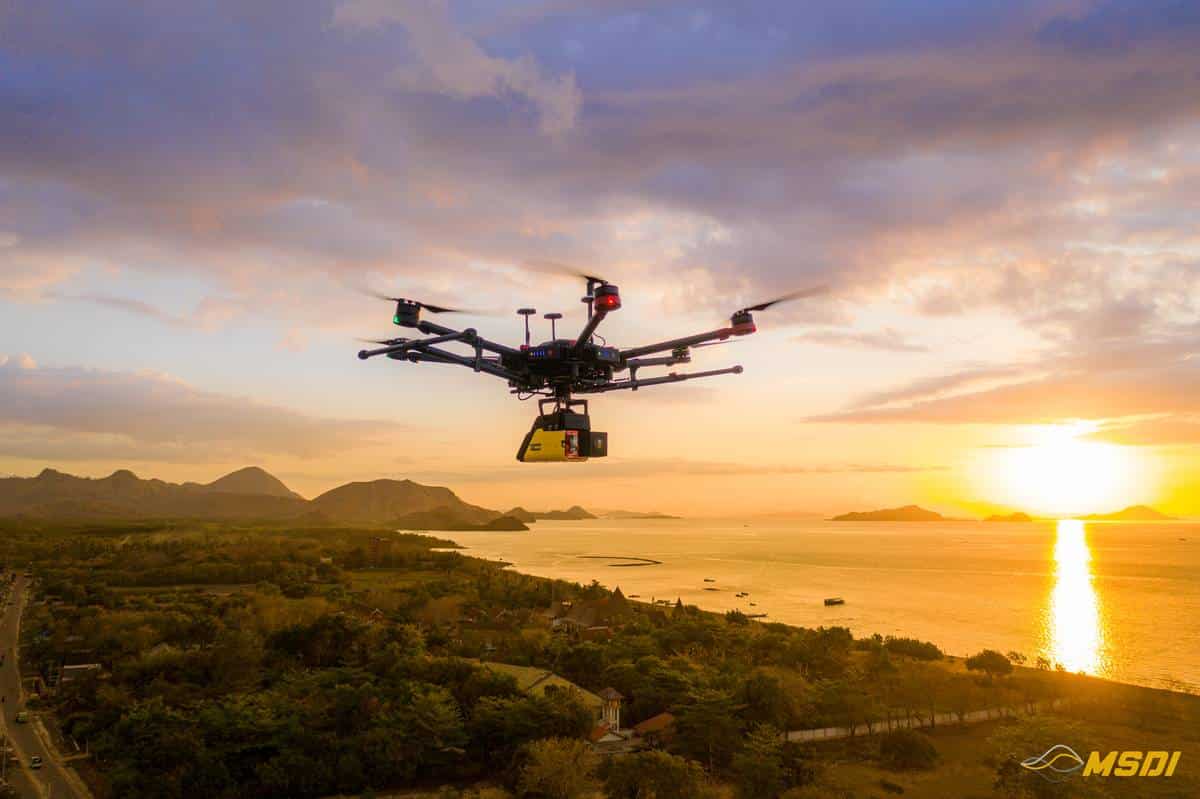 Another project successfully completed in record time. We were fortunate to be commissioned for a 25Km corridor mapping by Lidar and photogrammetry. The project took place in Labuan Bajo on the island of Flores. This mythical city for its port and its boats called Phinisi, plans to develop tourism in the south of the city thus requiring the construction of a new road to serve the development areas.
Private infrastructure development company
3D LiDAR topography by drone / photogrammetry mapping / UAV 3D mapping
The works engineers therefore needed very detailed topographic surveys to simulate the path of this new track. As our lidar has a measurement accuracy of 1cm, the plans generated can save time but also save on development work because the backfill and cutting stages will be optimized to avoid waste. The savings can therefore be colossal on these types of work thanks to high-end lidar surveys.
The icing on the cake, we have provided our customers with Lidar and also photogrammetric data at the same time because our system is equipped to carry out the acquisition of RGB data (photos) during laser surveys. This method will reduce the time and costs spent in the field, but also allows to provide high quality colorized cloud point. Thanks to photogrammetry, the works management will also have an up-to-date map of the current road and will be able to make decisions more easily with regard to the installations already present in the vicinity of the project.
Thanks to our powerful equipment, we completed the data acquisition in just 2.5 days. Unfortunately, due to electrical access problems we were not fortunate enough to be able to optimize our flight plans even further, otherwise we would have finished in less than 48 hours. The project was for 25km and also contained a larger area of ​​50 hectares that we had to cover. Our surveys were carried out according to good practices and regulations in terms of government geo-positioning: our Trimble Base station was constantly linked to benchmark points recorded thanks to the Indonesian horn network and validated by official geospatial engineers.
Faced with the splendid landscape that Labuan Bajo offers, we could not resist the urge to take some pictures of our drone in action. We let you discover these few pictures and hope to see you again very soon for new projects. Do not hesitate to contact us if you have any questions and visit our social networks.