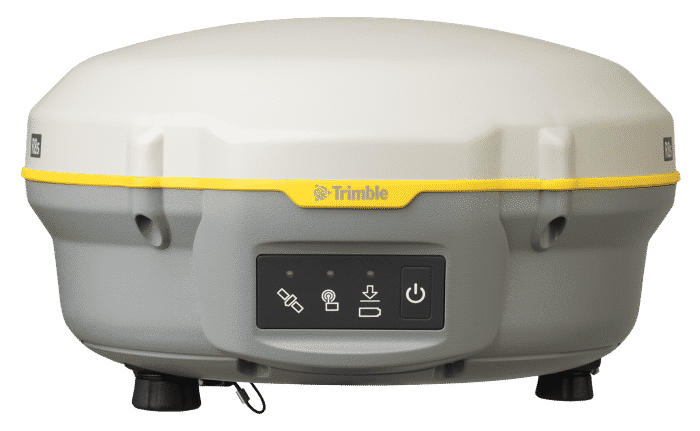 Trimble R8s GNSS Receiver

Configured for today, scalable for tomorrow
The Complete Solution – The Trimble R8s offers the ultimate in scalability. As your requirements change, the Trimble R8s LT can adapt. Simply add functionality whenever you need it. Create an industry-leading field solution by pairing the Trimble R8s GNSS receiver with a powerful Trimble controller loaded with our easy-to-use Trimble Access field software.
Rather than a pre-configured system, the Trimble® R8s LT GNSS system gives you just the features and benefits you need.  In one flexible, scalable system.  It's never been easier to build a system tailored to your job.
The Trimble R8s LT easily integrates with Trimble S-Series total stations and the innovative Trimble V10 imaging rover.  Create a complete solution by combining the Trimble R8s LT receiver with a Trimble controller running Trimble Access™ field software, and Trimble Business Center office software.
With the Trimble R8s LT, it's easy and simple to build a receiver that is right for the job. Choose the configuration level that suits your needs best, whether it's post-processing, base, rover, or a combination of base and rover functionality. After you've selected a configuration level, additional individual options can be added to further extend the receiver functionality.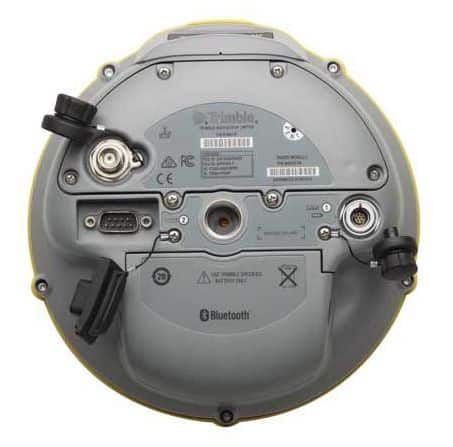 Survey tripod + Tribrach & Adapter
4x Batteries + 2x charger
2x Survey tripod/monopod + Tribrach
4x Batteries + 2x charger
2x Survey tripod/monopod + Tribrach
PERFORMANCE SPECIFICATIONS 
Measurements
Advanced Trimble Maxwell 6 Custom Survey GNSS chip with 220 channels

Future-proof your investment with Trimble 360 tracking

High precision multiple correlators for GNSS pseudo-range measurements

Unfiltered, un-smoothed pseudo-range measurements data for low noise, low

multipath error, low time domain correlation, and high dynamic response

Very low noise GNSS carrier phase measurements with <1 mm precision in a 1 Hz

bandwidth

Signal-to-Noise ratios reported in dB-Hz

Proven Trimble low elevation tracking technology

Satellite signals tracked simultaneously:

GPS: L1C/A, L1C, L2C, L2E

GLONASS: L1C/A, L1P, L2C/A, L2P

SBAS: L1C/A

BeiDou (COMPASS): B1, B2

SBAS: WAAS, EGNOS, GAGAN

Positioning rates: 1 Hz, 2 Hz, 5 Hz, and 10 Hz
POSITIONING PERFORMANCE
Code differential GNSS positioning
Horizontal ……………………………………………… 0.25 m + 1 ppm RMS 
Vertical ……………………………………………….. 0.50 m + 1 ppm RMS
SBAS differential positioning accuracy …………………….. typically < 5m 3DRMS
Static GNSS surveying
High-Precision Static
Horizontal ………………………….. 3 mm + 0.1 ppm RMS 
Vertical …………………………………………  3.5 mm + 0.4 ppm RMS
Static and Fast Static
Horizontal ………………………………………….. 3mm + 0.5 ppm RMS
Vertical …………………………………………….. 5 mm + 0.5 ppm RMS
Post processed Kinematic (PPK) GNSS surveying
Horizontal……………………………………………….8mm+1ppmRMS
Vertical ………………………………………………..15mm+1ppmRMS
Real-Time Kinematic surveying
Single Baseline <30 km
Horizontal ………………………………………………. 8mm + 1 ppm RMS
Vertical ……………………………………………… 15 mm + 1ppm RMS  
Network RTK
Horizontal ………………………………………….. 8mm + 0.5 ppm RMS
Vertical ……………………………………………. 15 mm + 0.5 ppm RMS 
Initialization time …………………………………….. typically <8 seconds
Initialization reliability …………………………………….. typically >99.9%
ELECTRICAL
Power 10.5 V DC to 28 V DC external power input with over-voltage protection on Port 1 (7-pin Lemo)
Rechargeable, removable 7.4 V, 2.8 Ah Lithium-ion smart battery
Power consumption is <3.2 W in RTK rover mode with internal radio and Bluetooth® in use
Operating times on internal battery8:

450 MHz receive only option …………………………………. 5.0 hours
450 MHz receive/transmit option (0.5W) ……………………… 2.5 hours
Cellular receive option ………………………………………. 4.0 hours
COMMUNICATIONS AND DATA STORAGE
Serial: 3-wire serial (7-pin Lemo) on Port 1; full RS-232 serial (Dsub 9 pin) on Port 2
Radio Modem: fully Integrated, sealed 450 MHz wideband receiver/transmitter with frequency range of 403 MHz to 473 MHz, support of Trimble, Pacific Crest, and SATEL radio protocols:

Transmit power: 0.5W
Range : 3–5 km typical / 10 km optimal

Cellular : fully integrated, sealed internal GSM/GPRS/EDGE/UMTS/HSPA+ modem option. CSD (Circuit-Switched Data) and PSD (Packet-Switched Data) supported. Global Operation:

Penta-Band UMTS / HSPA+ (850 / 800, 900, 1900, and 2100 MHz)
Quad-Band GSM/CSD & GPRS/EDGE (850, 900, 1800, and 1900 MHz)

Bluetooth: fully integrated, fully sealed 2.4 GHz communications port (Bluetooth)
External communication devices for corrections supported on Serial and Bluetooth ports
Data storage: 56 MB internal memory, 960 hours of raw observables (approx. 1.4 MB/day), based on recording every 15 sec from an average of 14 satellites
Data Formats
CMR+, CMRx, RTCM2.1, RTCM2.3, RTCM3.0, RTCM3.1 inputs and outputs
23 NMEA outputs, GSOF, RT17 and RT27 outputs, supports BINEX and smoothed carrier
WebUI
Offers simple configuration, operation, status, and data transfer
Accessible via Serial and Bluetooth Supported Trimble Controllers
Trimble TSC3, Trimble Slate, Trimble CU, Trimble Tablet Rugged PC
Certifications
FCC Part 15 (Class B device), Part 15.247 and Part 90 ; ICES-003, RSS-210 and RSS-119; CE Mark; C-Tick; Bluetooth EPL